Carve Up Some Fun In Our Annual Pumpkin Decorating Contest!
It's about that time of year again, when families throughout Colorado decorate their homes with fake spider-webs, bats, cauldrons, and other creepy and decorations, when all the "pumpkin spiced" drinks and treats come out of hibernation and children, young and young-at-heart, purchase or create costumes to wear on Halloween. All of this excitement means it's time to announce our Annual Pumpkin Decorating Contest put on by All About Braces!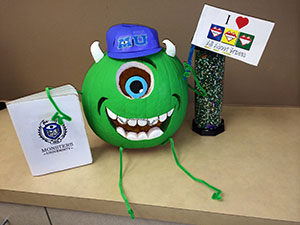 Facts About The Pumpkin Decorating Contest
Similarly to last year, each dentist's office in the area is invited to decorate a pumpkin any way they wish. From a Minion to The Grouch, we saw some incredible entries last year, and know this year you are even more prepared to utilize all your creative ideas and skills to transform a pumpkin into something great. Once you've completed decorating your office's pumpkin, send us a photo of it and we'll post it on our Facebook page. Then, you can encourage your friends, family members and patients to vote for your office's pumpkin by liking the photo. At the end of the voting period, the pumpkin with the most likes will be the winner, and will earn free braces for a member of their team! We will also have second and third place winners as well.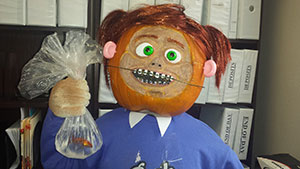 We're so excited to see the pumpkins that will be submitted this year! For more details about this contest, simply call our office at 303-462-1462.
Happy Halloween from your All About Braces team!