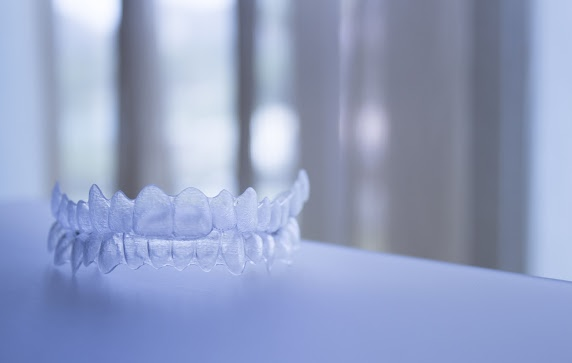 Few things are as exciting as the moment you finish your Invisalign treatment. While you've been watching your smile improve for the duration of treatment, this is the first time you're seeing your gorgeous new smile in all its glory – so there's good reason to be excited! That said, this isn't the end of your orthodontic treatment. After finishing the active phase of Invisalign care, you'll enter the retention phase of your treatment, and this is critical to maintaining your smile over the long-term. At All About Braces, we're committed to the success of your smile, so we'll provide detailed instructions on caring for your smile when you visit our Aurora, Arvada, Lakewood, Thornton, or Denver, CO office to finish your Invisalign treatment – but to get you started, here are a few simple post-Invisalign smile care tips.
Be Diligent with Retainers
The main thing you'll need to do after finishing the active phase of treatment is to be diligent with your retainers. It's critical that you wear your retainers for the duration and frequency that we tell you to, as without proper wear, your teeth will simply shift back to their old positions. As an Invisalign patient, though, you'll likely have the convenience of using your last pair of aligners as retainers, which means you'll still enjoy the same conveniences you had during Invisalign treatment.
Brush & Floss Daily
Thanks to orthodontic treatment, your teeth have reached an ideal alignment – but it's still just as important to keep them clean. Brushing and flossing is the only way to prevent cavities and keep your new smile looking healthy and beautiful. However, now that you've finished with treatment, you won't have to keep up the 4-times-per-day brushing schedule you had during treatment: you can go back to brushing twice a day and flossing daily. What matters is to stay consistent and diligent with your oral hygiene.
Visit Your Dentist
As your Denver orthodontist, we've helped correct the alignment of your teeth to help you achieve a new smile. But you'll still need to schedule regular checkup appointments with your dentist to ensure your teeth stay cavity-free and your smile lasts a lifetime. Regular checkups and dental cleanings are critical to preventing cavities and keeping your smile healthy. For most patients, that means scheduling a checkup appointment twice a year, but we encourage you to talk with your dentist to find out how frequently you should make appointments.
Contact Your Denver, CO Orthodontist
Ultimately, caring for your teeth after Invisalign treatment will look very similar to how you cared for them before: aside from wearing your retainer, it's all about consistent oral hygiene and regular dental checkups. The difference is that now, you'll be looking after a beautiful, healthy new smile that you feel proud to call your own! We wish you luck in taking care of your new smile, and as always, we're here to help if you have questions. Contact us today to learn more about caring for your smile after treatment, and feel free to request an appointment online if you'd like to schedule a visit. We can't wait to hear from you!