Orthodontic Treatment With Rubber Bands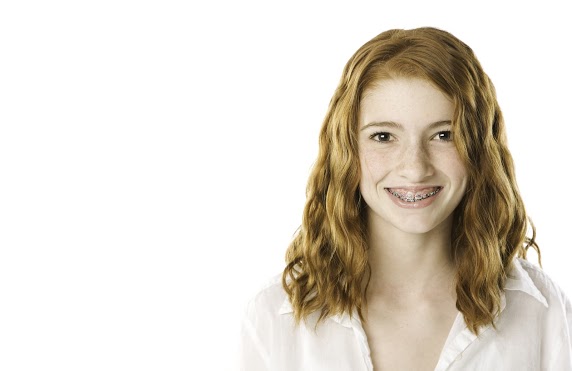 At All About Braces, we are committed to creating gorgeous smiles for patients of all ages, through a wide variety of orthodontic treatments, including braces and Invisalign clear aligners. Through our expert braces treatments, we have helped countless patients boost their confidence and transform their smile. Our dedicated doctors strive to help our patients understand as much as possible regarding their orthodontic treatment, which is why we're pleased to provide the following information on the importance of rubber bands in braces.
Rubber Bands With Braces
Metal braces are the most common form of orthodontic treatment, and for good reason: they really work! Braces have provided patients young and old with straight, beautiful smiles for many years. Nearly everyone is familiar with the brackets, wires, and rubber bands associated with braces, but why are rubber bands important? Let's explore the reasons below.
Correct Bite Issues
The most important reason why rubber bands are used with braces is to correct misaligned bites. Rubber bands are very effective at correcting issues such as underbites, overbites, crossbites, and open bites.
Flexible & Convenient
Not only are rubber bands very versatile, they provide significant stretch. This gives patients a complete range of motion while going about their daily activities and doing things like talking, eating, or yawning. Rubber bands are also very easy to remove, which allows for quick and easy replacement if they should lose function. Rubber bands offer the benefits of convenience, flexibility, and durability.
Cost Effective
Rubber bands are very affordable and much more cost effective than other forms of instruments for jaw alignment and bite correction, such as headgear, functional appliances, springs, or surgery. This makes them a preferred choice of orthodontists for bringing the upper and lower teeth into alignment.
Tips For Braces Patients
When wearing braces, it is important to wear your rubber bands exactly as instructed by your All About Braces doctor. If not worn as prescribed, rubber bands will fail, and your orthodontic treatment may be compromised. If you take long breaks from wearing the bands, your treatment will take much longer. Be sure to wear rubber bands according to the guidelines set by your orthodontist, and you will achieve stunning results.
Contact Your All About Braces Team!
Braces can provide you with a brand new, stunning smile that will last a lifetime. At All About Braces, we are thrilled to help our patients achieve the smile of their dreams. If you have any questions or concerns about your rubber bands or orthodontic treatment, we encourage you to contact us today at 702-487-8932, or request an appointment at one of our many locations. We look forward to hearing from you soon!