Is It Better To Floss Or Brush First?
Preventative Oral Care In The Denver, Colorado, Area
At All About Braces we make sure that our patients who are just beginning their braces or Invisalign treatment understand the importance of taking even better care of their teeth to avoid tooth decay or gum disease. Your dentist has likely also been guiding you to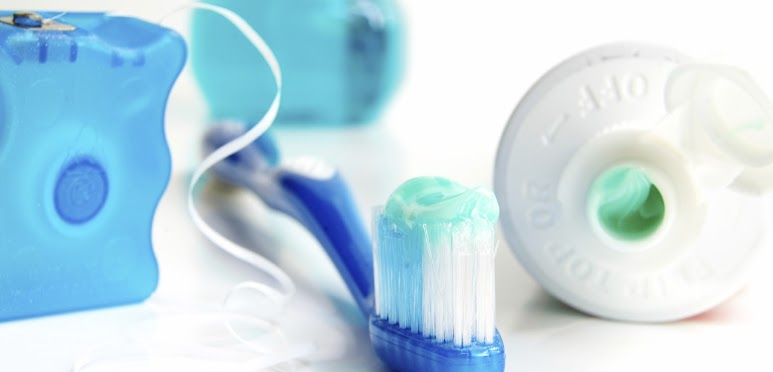 brush and floss since you were little. But does it matter which one you do first? According to some recent research released just last year, there does seem to be some clear evidence that flossing first can help you achieve greater oral health.
Advantages Of Flossing First
At All About Braces, our orthodontists have treated hundreds of patients at our eight Denver area locations and we've been suggesting for years that our patients floss first for some realistic and practical reasons. First, we understand that if you're going to skip one step in the best oral hygiene routine, that step is likely going to be flossing. So, if you floss first, you get it out of the way and can then brush and get the benefits of both. But now a new study indicates that there are added benefits to flossing first.
In the study, researchers found that the amount of plaque between the teeth and throughout the mouth was considerably diminished when research subjects flossed first, then brushed. They reasoned that when the participants flossed, it loosened the sticky bacteria and food particles from between the teeth that their toothbrush couldn't reach. This bacteria can cause plaque to develop. Then, when they brushed and rinsed afterward, those particles were washed away.
While other studies have shown that flossing may not reduce cavities, we do know that flossing reduces periodontal disease or gingivitis. As your dentist has told you, plaque and bacteria are the main causes of periodontal disease, an infection in the gums that happens when bacteria grow below the gum line. Periodontal disease can lead to swelling, irritation, gum recession, and tooth loss if left untreated. The new study also concluded that flossing first and then brushing left more fluoride remaining in the mouth since all the participants were brushing with a fluoride toothpaste. Fluoride is a mineral that helps prevent cavities and tooth decay.
Brushing & Rinsing
After you floss, your orthodontists want to make sure you don't miss the second "punch" of your "one-two" system for knocking out tooth decay and gum disease. Brushing twice a day has been proven to reduce cavities so after flossing you'll want to gently brush your teeth and gums with a soft-bristled toothbrush. Brushing will help get rid of the bacteria that cause decay on the outside surfaces of your teeth, as well as assist in preventing gum disease. Place your toothbrush at a 45-degree angle against the gums, moving the brush back and forth gently in short (tooth-wide) strokes, brushing the outer tooth surfaces and the inner tooth surfaces. Make sure to avoid any toothbrush with very hard bristles, as they can aggravate your gum line and cause early gum recession. After brushing, our Aurora orthodontists also recommend using an antibacterial mouthwash to remove any germs that might still be clinging to your mouth. Mouthwash kills 99% of bad breath germs, has a 21% greater gingivitis reduction than merely brushing and flossing alone, and was shown in a clinical study to reduce 52% more plaque than just brushing and flossing alone.
Flossing With Braces vs. Invisalign Clear Aligners
Brushing and flossing every day are essential components of a healthy smile...but for those who are receiving orthodontic treatment from your Denver area orthodontists, keeping your mouth clean is more important than ever! Unfortunately, during your braces or Invisalign treatment, there is a greater risk that your teeth can develop plaque and tooth decay. The recesses and crevices found in and around traditional metal braces make the perfect hiding places for food particles to get stuck. Our Denver area teams can show you how to use a floss threader and help you navigate flossing in and around your brackets and wires. However, if you want to be able to easily floss, find out if you are a candidate for Invisalign. With Invisalign or Invisalign Teen clear aligners, you can remove your aligner trays at any time, allowing you to properly clean your teeth with ease. Check out our Invisalign FAQs to find out more.
Call Your Denver Area Orthodontist Today!
There is no doubt that the orthodontists and dentists at All About Braces are the best in the state of Colorado! With eight convenient locations in Denver , North Aurora, Lakewood, Arvada, South Aurora, Thornton, Highlands Ranch, & LoDo, you are sure to find a nearby orthodontist to call home for you or your child. If you have started braces or Invisalign treatment, begin your oral health care hygiene plan now and you'll see the benefits immediately! We're here with oral hygiene tips and all the support you need to stay on track to keep your mouth healthy. Request an appointment today and we'll get started giving you that confident, healthy smile you deserve!