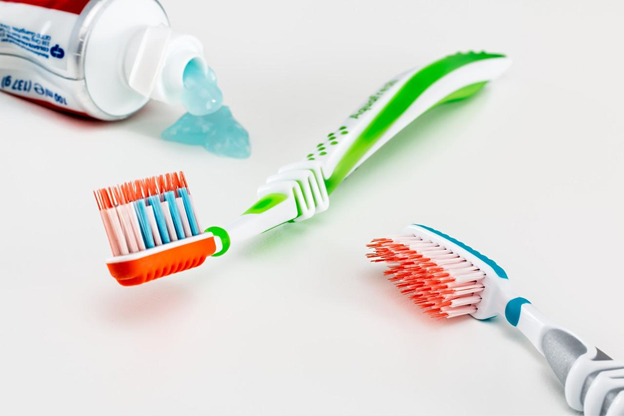 80% of teenagers and half of the American population wears, or has worn, braces at some point in their lifetime. A very common aftercare practice once braces are removed is to continue the maintenance of your newly straightened teeth with a retainer.
This is ideal because it's a removable object, smaller, and much easier to conceal, plus poses less of a threat of cavities. Brackets on the braces are excellent spots for food to sneak into, but a retainer can be removed for eating, cleaning, and brushing.
Of course, this is only beneficial if you're diligent about keeping up with the care of your retainer. A poorly cleaned and maintained retainer will be just as risky in your mouth as the expensive braces, so it's important not to slip up and let the care of your retainer get away from you.
Important Retainer Care Notes
Just like any other medical gear, a retainer needs some special attention in order for it to do its job correctly. Following these care rules for your retainer will save money by preventing breakage, and protect your teeth, while bringing you closer to a perfect smile every day.
Cleaning Your Retainer
Special steps need to be taken to keep your retainer clean and free of potentially problematic food particles, germs, or debris that could hurt your teeth. These tips will help you prevent issues and stay on track with your smile!
Brush your retainer well each morning when you wake up and before bed
Use warm water, but never hot water
When brushing, use gentle strokes with a clean toothbrush
If you eat, brush your teeth before returning the retainer into your mouth
Be sure to brush your teeth and tongue each time you clean your retainer as well
Don't eat with your retainer in, unless otherwise instructed by an Orthodontist
Storing Your Retainer
There aren't many circumstances where your retainer should be out of your mouth, but of the rare times that it needs to be, make sure you're properly storing it. Your Orthodontist will provide you with a case and instructions on how to store it, and when you're allowed to take it out from your mouth.
Make sure you follow these instructions, or you may lose or break the retainer. Keep it with it's container, and keep that container with you if you have the retainer inside of it. Always be sure to clean it before returning the retainer to your mouth, as well.
Fixing or Adjusting Your Retainer
If something goes wrong with the piece of hardware, don't try and mess with it yourself. Broken, cracked, or bent retainers are not going to help your teeth, and you probably can't adjust it back to its original position on your own. Allowing a damaged retainer to stay in your mouth can mess with your progress.
Wearing a retainer after braces is meant to continue the correction that the brackets were doing in a less invasive way, so it's important to take just as good care of your retainer as you did the braces.