Though dental check-ups with your dentist are done on a regular basis, usually twice annually if all is going well, orthodontist appointments are a little more specific and require certain terms to be met in order to warrant a visit to their office. Not everyone understands the dynamic of an orthodontist and they role they play in our oral health, so get a quick crash-course in when you should be setting up that orthodontics appointment!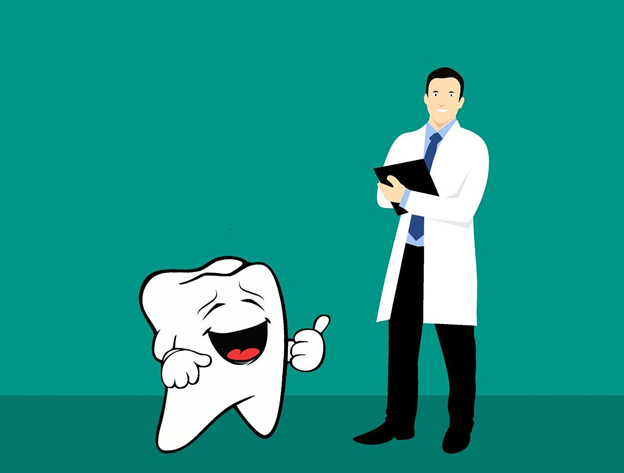 4 Reasons To Visit An Orthodontist
Curious about when to see an orthodontist? No need to continue wondering if you're overdue for an appointment, because these 4 reasons will clearly outline when you should see an orthodontist, as well as how to go about setting up an appointment. It's important to note that an orthodontist will not do any of the usual dental work you get done at your dentist's office, and they work specifically with the alignment and health of your teeth, bite, and jaw.
1. You Were Referred
Most of the time, you can see your regular dentist and they'll be able to tell you if you need the additional services of an orthodontist. Getting a referral is the best way to go about this, because your dentist will help direct you to the best orthodontist and it is easier to work with insurance claims if you have proof of a referral. Many people use this method of determining if an orthodontist is worth the trip, so if you're unsure, always check-in with your dentist first.
2. You Have Questions About Your Teeth Alignment
A lot of parents or individuals can usually notice pretty easily if something is off about their teeth. You may notice crooked teeth as your child's baby teeth falls out, or you'll notice that your front teeth have an increasing gap growing between them. Some people have found that their teeth grew in oddly, or began to deform later on in life. Either way, no matter how old you or your children are, seeing an orthodontist is the only way to get confirmation on if braces, retainers, or other equipment is needed to realign the teeth and preserve the health and quality of them.
3. You Notice Bite Problems
Have you ever noticed discrepancies with your bite, or that of your child's? By discrepancies, this could mean the bottom jaw goes over the top, creating an underbite. An overbite is also possible, or crooked bites where one side of the teeth overlap the other. These are all very problematic issues to have since eventually, it will affect your teeth and jaw in very dangerous, negative ways. In most cases, this will be discovered and diagnosed early on by your dentist, but if it's been a while since you've been seen in an office, you could have a bite problem and not be aware of it.
4. You're Interested In Cosmetic Dental Work
Even if there is no need for major work done, many orthodontists offer services to help improve your smile. The type of procedures out there greatly vary, but the common choice for cosmetic dental work is Invisalign.