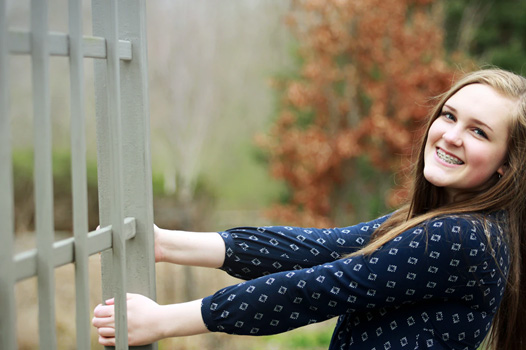 Since 1965, the United States' Medicaid program has helped low-income Americans get the health care coverage they need, whether that comes in the form of doctor visits or longer term medical care. In some cases, the program can even aid with dental care. According to Medicaid.gov, states have to provide dental benefits to children in the program. However, that's not necessarily the case for adults. States get the final say when it comes to Medicaid dental benefits for people over 21 years of age.
With that in mind, you may have to spend some time researching your options when looking for a Medicaid orthodontist. You'll find some establishments who offer certain types of insurance coverage but not others.
Opportunities and Limitations
Medicare may offer some dental benefits for older individuals, and you can inquire about those specific benefits when visiting a dentist or orthodontist. However, when it comes to orthodontic braces, the program will only offer full coverage for children under the age of 21.
Additionally, the braces must be considered medically necessary before a child receives full cost coverage. A medical evaluation – involving a review of X-rays and other records – will help determine whether or not a child qualifies. If coverage is denied, you can set up another evaluation after a year has passed.
So, what exactly does "medically necessary" mean? If the orthodontic braces corrects an issue such as speech problems, trauma, or impacted teeth, they may be deemed a necessity.
Evaluation Process
Call an orthodontist and schedule an appointment for an evaluation. You'll want to ensure the appointment is scheduled for a time when the child's Medicare coverage is still active.
The staff will take X-rays of the child's oral cavity and write a report to explain what the images revealed.
The Medicaid office will take a look at the findings and decide whether braces will be a necessary solution to the problem. This step could take several weeks or even a little longer than a month to complete.
You'll be notified of the office's decision. Denials can be appealed. If the coverage is approved, further appointments can be scheduled with the orthodontist to begin treatment.
Whether your child is denied coverage for braces or you're an adult looking for braces, it helps to talk with dental professionals who are both skilled and willing to work with you to find financial solutions.
All About Braces serves the Denver, North Aurora, and Lakewood communities, and our staff will take steps to help make your visits and treatments affordable. Not only do we accept Medicaid, but we also accept a variety of insurance plans. We also offer financing options to suit your specific budget. You might even find that you qualify for certain discounts if other family members visit our office or if you can pay in full at the beginning of the treatment.
We're always looking forward to meeting new patients, and, best of all, initial exams are complimentary. Reach out to us online or via phone call for more information.