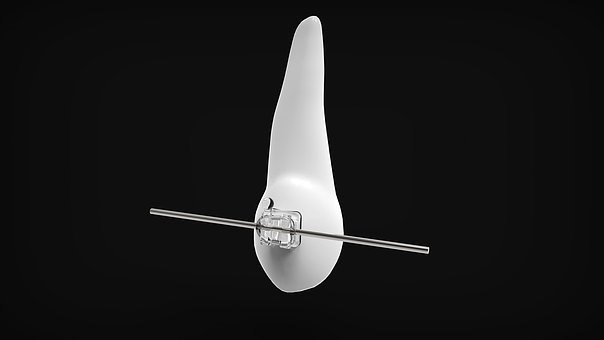 Orthodontists help to correct misplaced teeth and align jaws. Most commonly, you might go to an orthodontist for braces. It is very common for children to see an orthodontist as young as eight, but adults visit orthodontists all the time! Whether you are looking to correct your smile, or get an idea of what your child needs, orthodontists can do it all.
Many adults and children alike have stress and anxiety involved with visiting the orthodontist. If you are in the same boat, then it can be nice to know what to expect before your first consultation.
Understanding Your Medical and Dental History
Your orthodontist will typically have you first fill out your medical and dental history. Your orthodontist is a type of doctor. This means that everything needs to be correct to treat you properly. In this information, you might include the last time you saw a dentist, had x-rays done, and if you are on any medication.
You will also be asked for information regarding your general medical history. This helps your orthodontist to make the best decisions regarding your treatment.
Oral Examination
The first face-to-face interaction you might have with your orthodontist is an oral examination. One example of what your orthodontist can discover in an examination is if you have a cavity. It will need to be filled before having braces put on.
In your oral examination, you can expect the following:
Using hand tools to examine teeth and gums
Dental molding
Dental imaging, this includes x-rays of both your teeth and jaw
Deciding on a Treatment Plan
After understanding your medical history and completing the examination, your orthodontist will put together your treatment plan. Your treatment plan can include having dental issues corrected, scheduling appointments with your dentist, or a specialist.
The treatment plan should include everything that needs to be done to achieve your desired results. After discussing your treatment plan, you should have a full understanding of everything that they plan to do for you.
Ask Questions
Now is the time for you to get clarification on anything you are concerned about or do not understand. Your orthodontist should give you enough time to ask all the questions you need, and give you answers
They may also give you educational material to read regarding the services you will be having done.
Payment and Insurance
Now that you have all of the information regarding what you will need, you will now discuss your payment options. Often, this is done with the front desk. If you have insurance, then you will discuss this, and pay your deductible or co-pay.
If you do not have insurance, or it is not covered by your insurance, then you can discuss other options. Most orthodontists offer payment plans and financing, if necessary.
Schedule Your Next Appointment
Now that you have completed your initial visit, you can schedule your first real appointment. When picking a date or time, try to keep in mind that you will have a different time commitment for every procedure.
To get started on your orthodontic journey, contact us for your Orthodontics Free Consultation today!