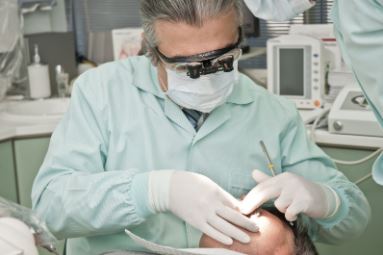 Orthodontics can be expensive. Dental work is necessary but often considered a luxury for many in our community who cannot afford to get the care and help they need due to lack of insurance. We want to be able to help with getting free braces near me. We offer multiple programs and partner with multiple organizations to make sure you have access to free and equitably priced dental and orthodontic services. 
Below we've outlined some of the must-knows about the work we do to provide pro bono dental services and how we give back to the community through our partnerships and sponsorships with various local organizations and events. We're members of this community too, we recognize that and want to make sure everyone in our community has a fair shot at a safe and happy life. See below for more information. 
What is the Cost of Braces?
Braces are not cheap. Few things in the world of orthodontia are affordable without insurance. Metal braces generally cost somewhere between $3,000 and $7,000 for metal braces while ceramic units and Invisalign cost even more on average - at $4,000 to $8,000. Lingual braces cost anywhere from $8,000 to $10,000. They're costly. And for many people in Denver, something priced that high could mean an entire paycheck or more to cover the cost of one medical bill. But we don't want to make money, we want to help you achieve dental health and live your happiest life. 
Organizations We Work With
We provide orthodontic care to underprivileged children in the Denver area thanks to our work with the Colorado Orthodontic Foundation, the leading non-profit organization for doctors providing orthodontics treatment in Colorado, and Smiles Change Lives, a non-profit designated to help local families with the costs of orthodontics. This means pro-bono orthodontics and more freedom for local families to get the treatment and care they need. We also work with the Colorado Foundation of Dentistry for the Handicapped to provide free services to vulnerable members of our community. 
Other Charitable Work
Outside of how you can seek pro bono dental and orthodontics work, we also participate yearly in Toys for Tots and work with the Peanut Butter Plan, a Denver based grassroots charity working to feed the homeless. We're also proud sponsors of the Miss Black Colorado pageant, the Colorado Agency for Jewish Education, and the Denver Jewish Film Festival. Our patients can also get complimentary college-prep test programs through us to achieve their dreams. 
We believe in giving back to the place we come from and offering fair and equitable prices for health and dental services to all members of our community. If you need to inquire about the possibility of getting free or discounted dental work or braces, give us a call and take a look at the organizations we work with to get started on finding out if you qualify.