May 23rd, 2019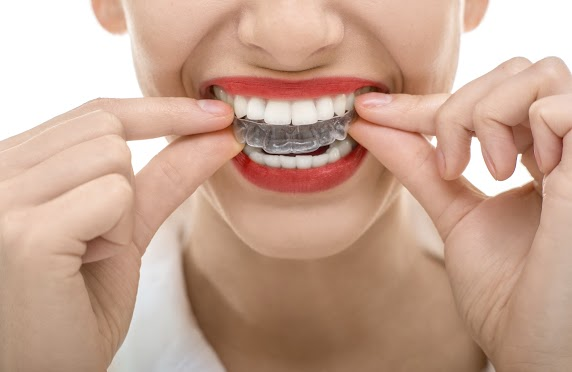 At All About Braces, we're proud to provide a variety of orthodontic treatments to patients throughout Denver, Lakewood, and the greater Aurora area. While we still treat the majority of our patients with braces, Invisalign has exploded to become one of the most popular alternatives. Invisalign offers a removable, virtually-invisible alternative to traditional
braces, and it's developed and improved vastly since its introduction to the market. So to help you understand more about this popular treatment option, we'd like to give a brief rundown of the history of Invisalign clear aligners.
How Invisalign Revitalized Orthodontics
Invisalign all started in the mid-90s, when a young Stanford student named Zia Chisti was undergoing orthodontic treatment with braces. As a college student, Chisti was getting adult orthodontic treatment – and he experienced many of the inconveniences that come with getting braces as a busy adult. Chisti thought there had to be a better way. And when he received his orthodontic retainer at the end of treatment, he wondered why patients couldn't straighten their teeth with a series of plastic retainers instead of traditional braces.
In the coming years, Chisti teamed up with another Stanford student, Kelsey Wirth, as well as too graduate students, Apostolos Lerios and Brian Freyburger. In 1997, the four cofounded Align Technology, the company behind Invisalign. The team took on some investment, and with their access to Stanford's CAD modeling and 3D printing equipment, began to develop mockups of what would eventually become the Invisalign aligner. At the same time, they developed a software program that could create a model of a person's current bite, then design a series of aligners that would shift the teeth to create a straight, healthy new bite. The Invisalign System was born – and after a year of development, it was submitted to and approved by the FDA.
At first, most orthodontists were hesitant to use Invisalign. It makes sense: the first priority of any orthodontist is their patient's health and safety, and using a new system they have no experience with seems risky. But as time went on, patients and orthodontists alike found the Invisalign System to be effective, reliable, safe, and remarkably convenient. By 2004, 175,000 people were using Invisalign, but by 2012, the number had grown to more than 2 million.
Schedule an Invisalign Consultation in Aurora or Denver, CO
Today, Invisalign is one of the most popular orthodontic treatments on the market. It allows patients a simple, comfortable, and convenient option for treatment that won't show up in photos or disrupt things like eating or oral hygiene. Invisalign has proven itself to be one of the most significant developments in orthodontic treatment in recent memory – and if you'd like to see how it can help you, we'd be thrilled to show you. Take the first step and use our easy online form to request an orthodontic consultation today. We can't wait to help you achieve a gorgeous new smile through Invisalign!