August 21st, 2020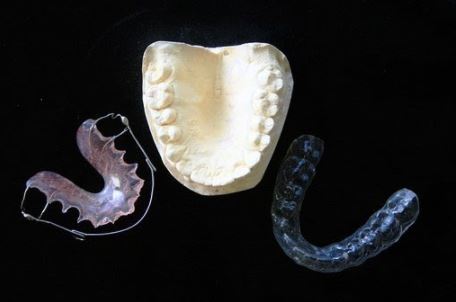 One common question from parents regarding their children is how early is too early to start orthodontic treatment. People of any age can benefit from braces, but children should specifically visit an orthodontist for an assessment starting at age eight.
Orthodontics is more than just braces. By bringing your child to the orthodontist between the ages of eight and 10 years old, you can allow the orthodontist to evaluate your child's teeth. This will help you to determine if they need any pressing treatments. 
What is Early Orthodontics
Although many people correlate orthodontics with braces, there is much more to orthodontics. Early Orthodontics are treatments that specifically take place before braces. This is when a child is between eight to 10 years old. By doing this, your orthodontist can detect anything that needs to be evaluated early. Whether this is protruding teeth, crowding, spacing, or missing teeth, it will allow you to get a headstart on any treatments that may become more complicated.
How to Know if Your Child Needs Early Orthodontics
There are a few signs to look out for that will allow you to be aware of if your child may need early orthodontic treatment. These signs include:
Loss of baby teeth before the age of five

Misaligned or uneven bite

Mouth breathing

Snoring

Crowded front teeth (will be seen as early as seven or eight years old)

Protruding front teeth

Difficulties chewing 

Speech impediments

Shifting jaw when opening or closing mouth

Sucking thumbs or fingers when older than five years old
Benefits of Early Orthodontic Treatment
When children are young, their jawbones are still soft. Their jawbones do not harden until they are in their late teens. This is one of the main benefits of early orthodontic treatment because the bones can be easily moved. Corrective procedures are extremely easy when the jaw is soft, and things go a lot more quickly.
This is not to say that children should be getting braces or other procedures too early simply because they are kids. Despite this, early treatment is effective to lay the foundation of a healthy adult mouth and the foundation for a healthy and well-functioning mouth in adulthood.
Even if your child's teeth look straight, there might be issues under the surface. By addressing these early, you can prevent more serious problems down the road. Early intervention typically means any further treatment will be simple and cause less pain. It can also provide financial benefits in the long run.
What is a Normal Age to Get Braces?
People can get braces at any age, but getting braces between the ages of 10 to 15 with permanent teeth is a great option. This is because the head and mouth are still growing at this age. Between the ages of 10 to 15, orthodontic treatment is the most effective because the tissues are softer and teeth align more easily.
Considering Early Orthodontics?
Whether you see something concerning in the mouth of your child or are looking for preventative measures, early orthodontics is definitely something to consider.